Skip to main content
Dropbox Integration Instructions
Integrate your account with Dropbox to store recordings and share content.
Step 1: Access your Recording
To access your recordings, login into your account. Once logged in, view your recordings by selecting History & Recordings in your profile dropdown menu.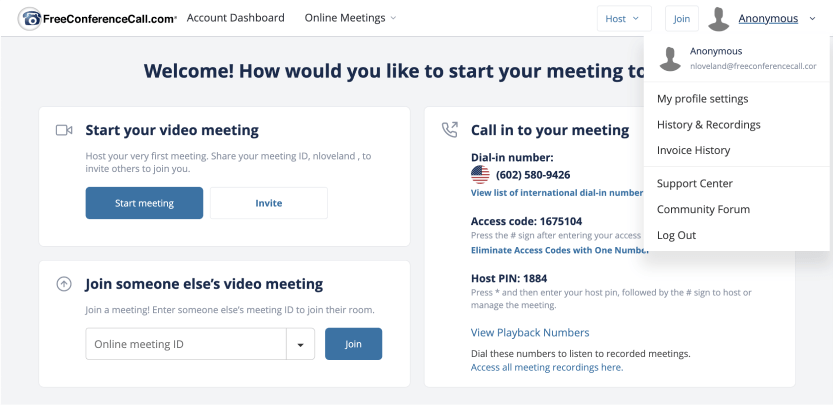 On your History & Recordings page, select either Share or Download from your Recording Options menu.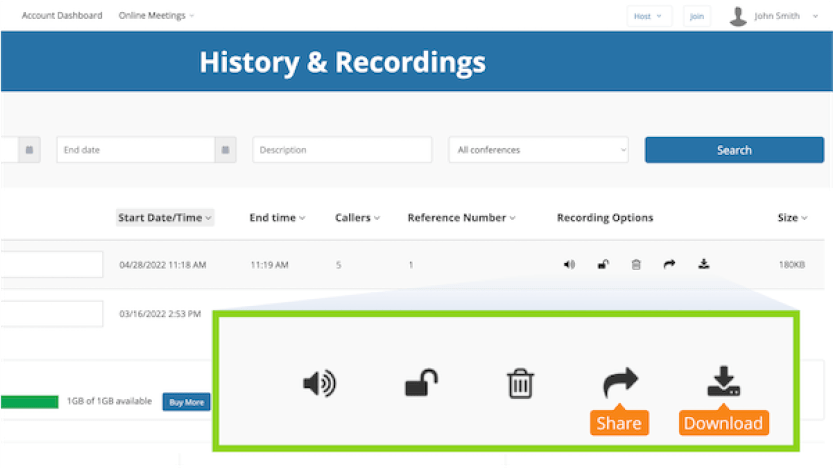 After tapping Share, you will be asked how you would like to share. Once ready, tap Save with the dropbox icon to share and save this file on Dropbox. If downloading, you will be prompted with a pop up asking you how you would like to download. To save to Dropbox, tap Save to dropbox.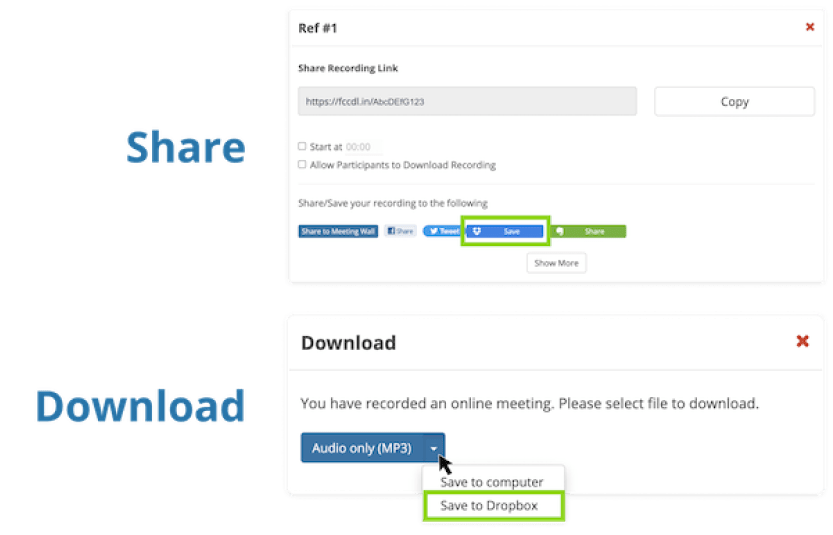 ---
Step 2: Connect Dropbox Account
Once you click Save, a new window will open, giving you the option to enter your Dropbox credentials right from our site.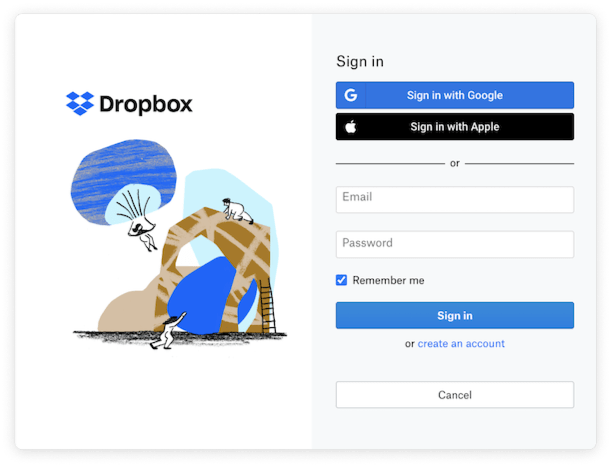 Choose your preferred folder through Dropbox, and click Save once more. Your recording can now be accessed from your Dropbox account at any time.