Skip to main content
Evernote Integration Instructions
Easily save your FreeConferenceCall.com recordings to Evernote.
Step 1: Install
Click Connect to Evernote to start the installation.
---
Step 2: Sign in to Evernote
Enter your Evernote credentials and click Sign in.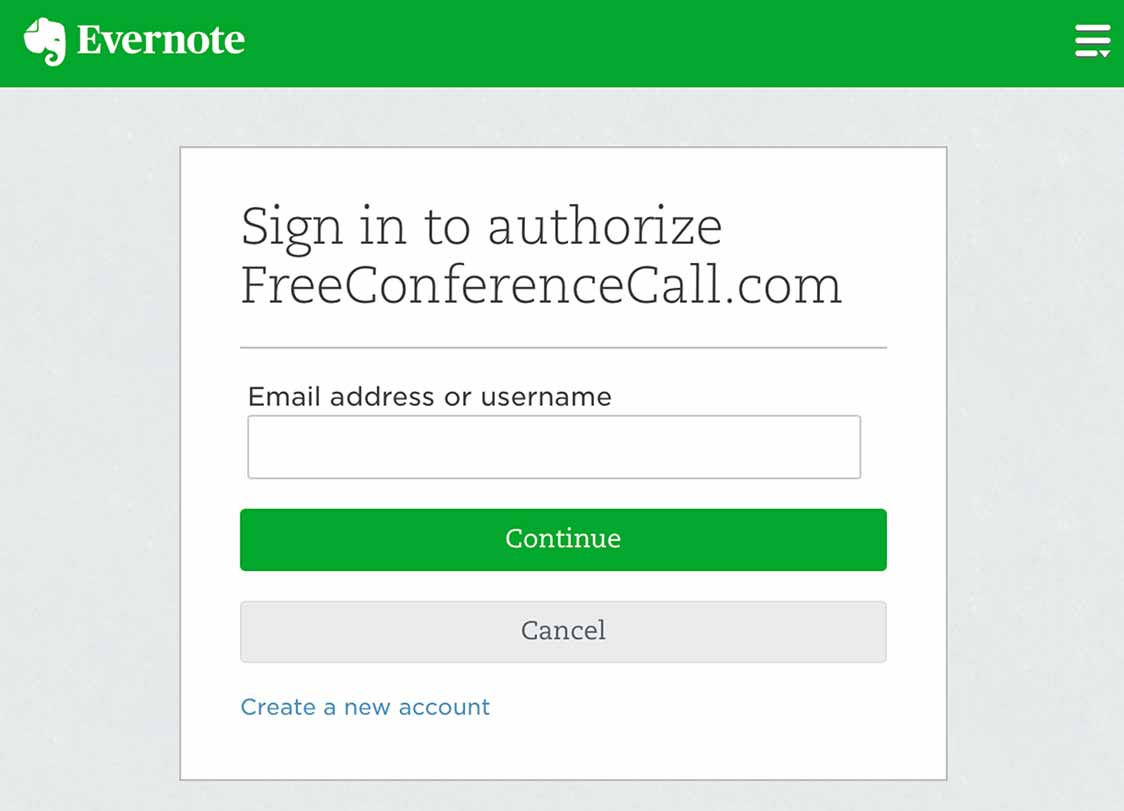 ---
Step 3: Authorize
Click Authorize to allow FreeConferenceCall.com to access your Evernote account for a selected amount of time.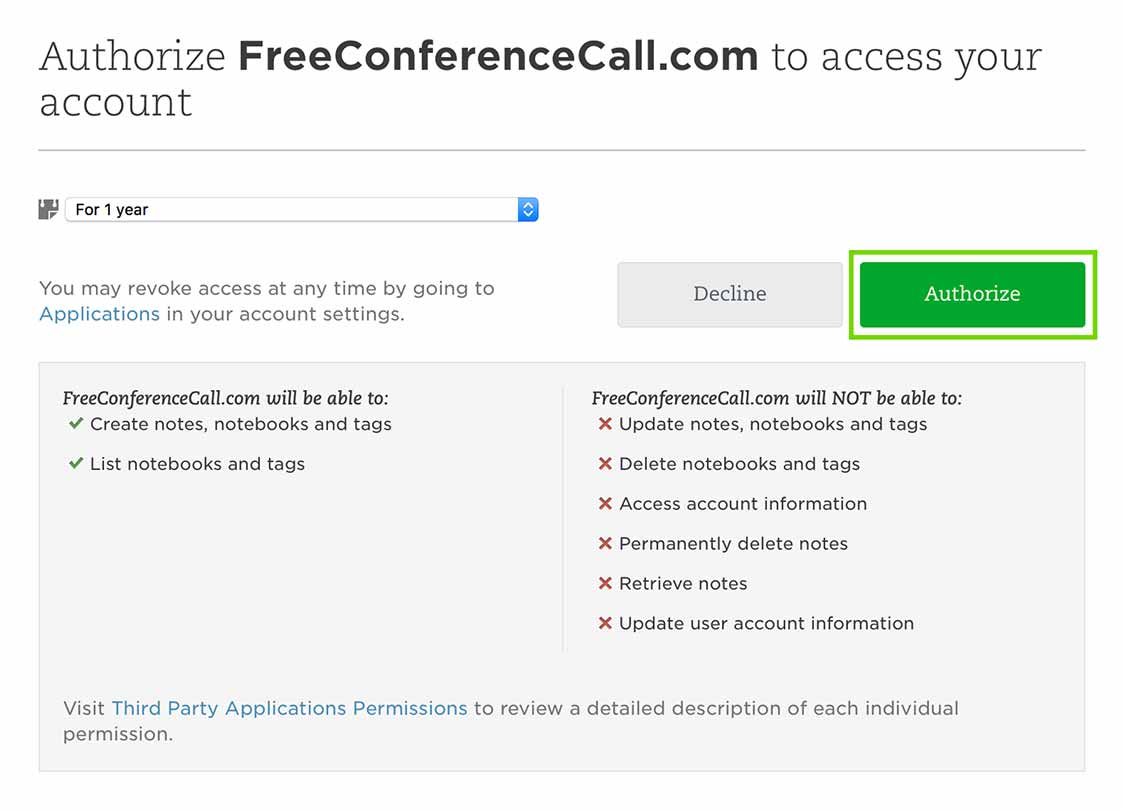 Log in to your FreeConferenceCall.com account to complete the authorization process.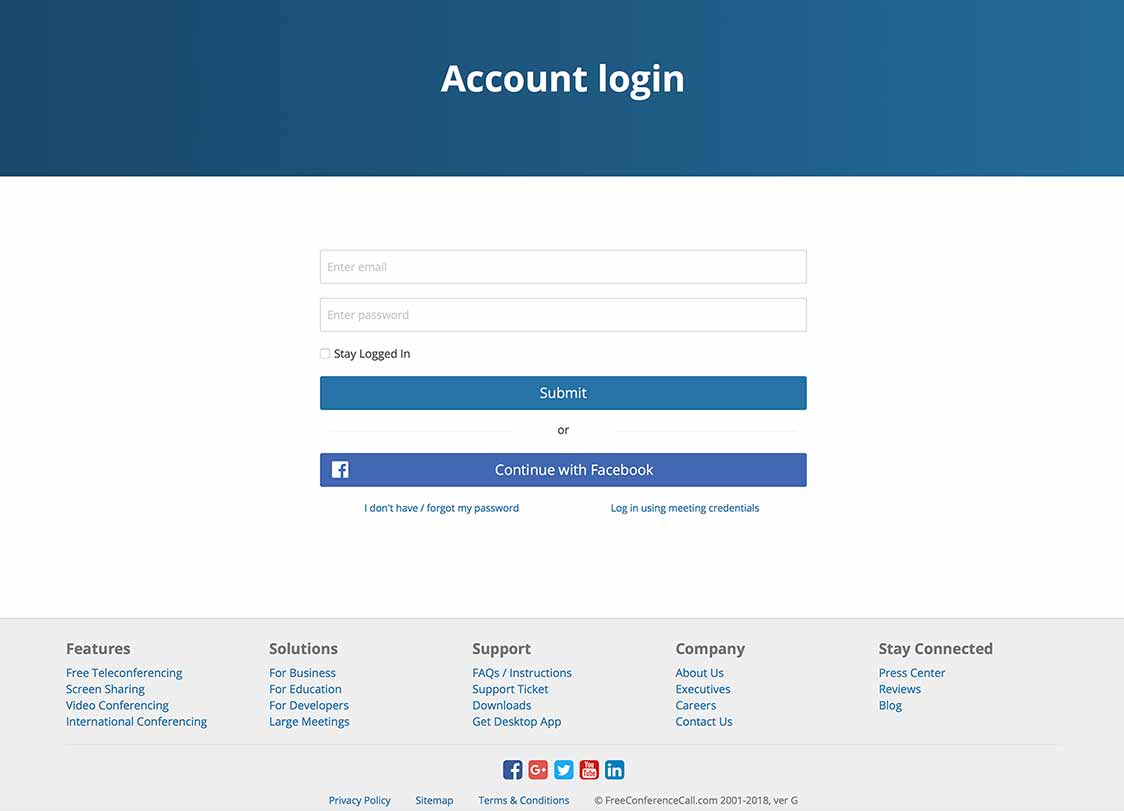 Once you have logged in, a confirmation appears.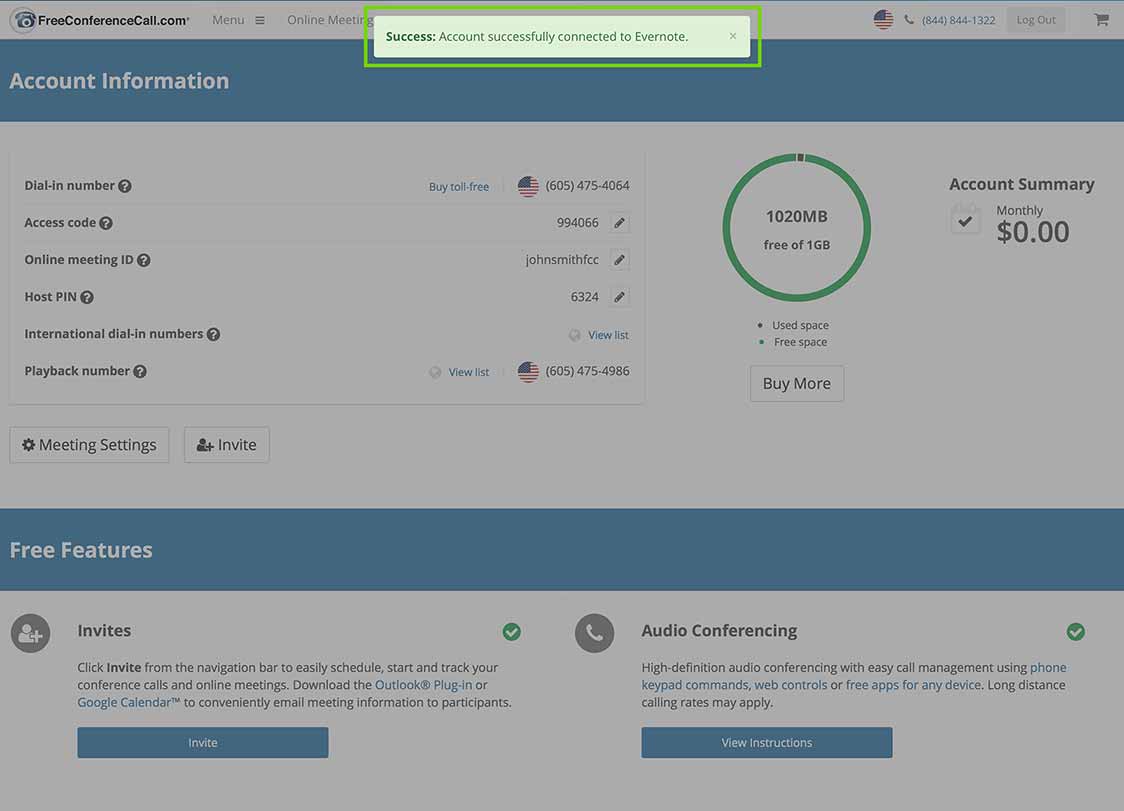 ---
Step 4: Share your Recordings
Go to History & Recordings.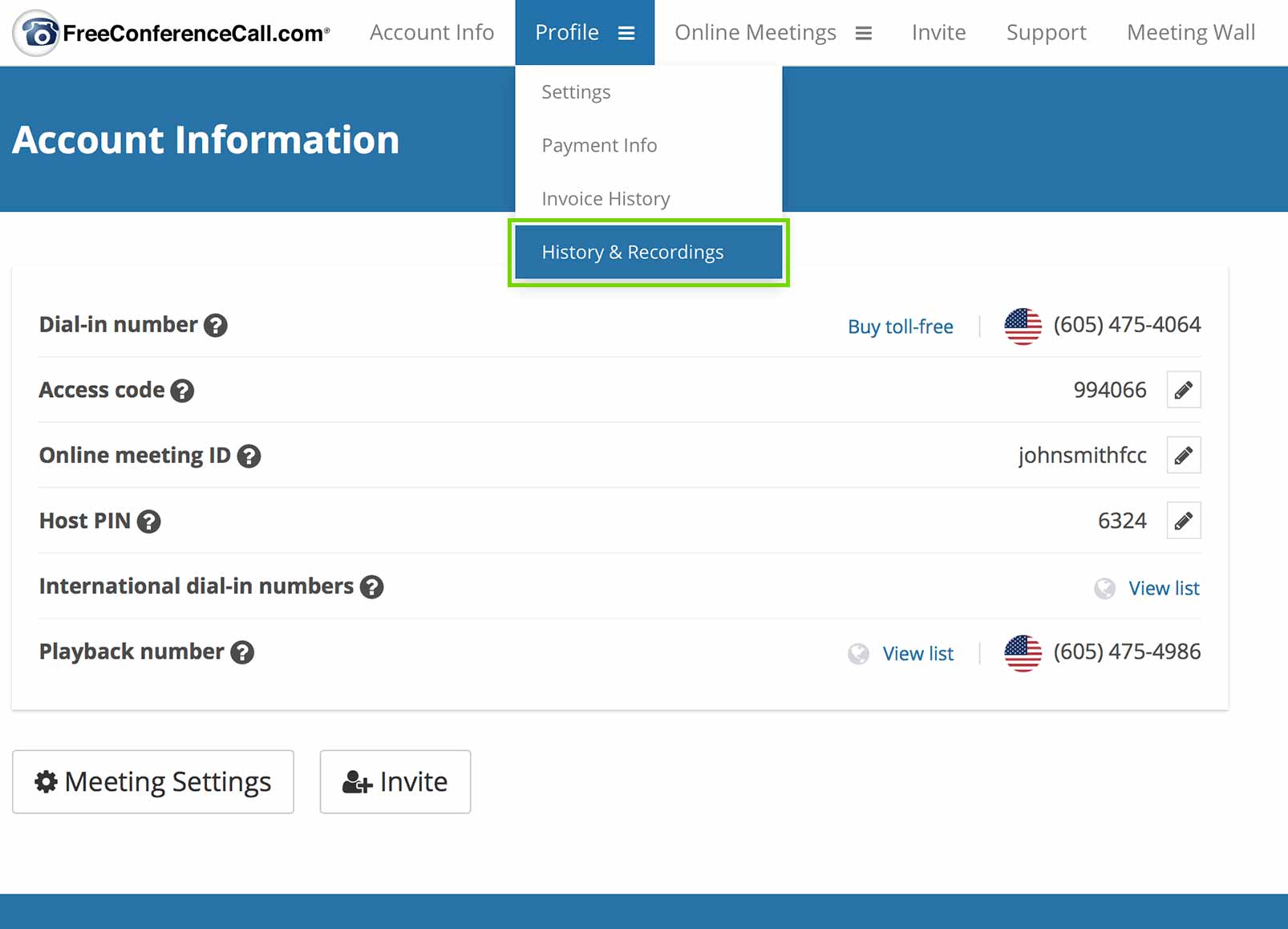 Click Share under Recording Options.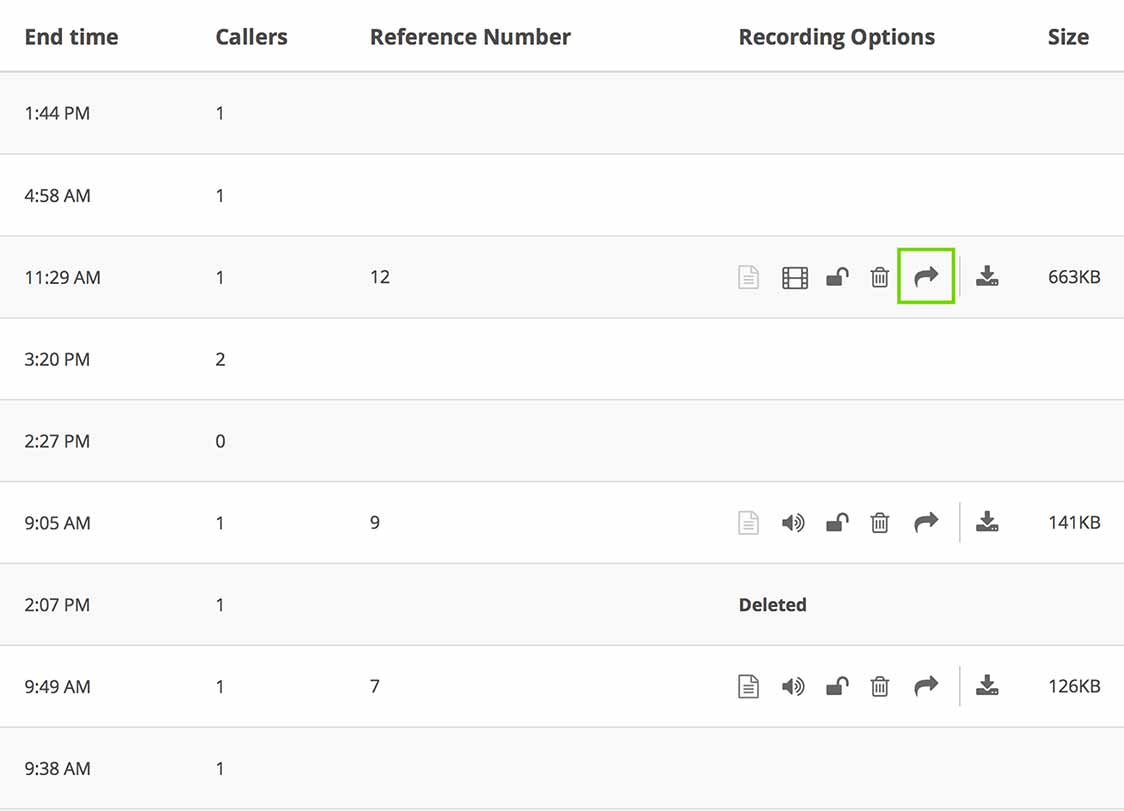 Click Share next to the Evernote icon and select a Notebook.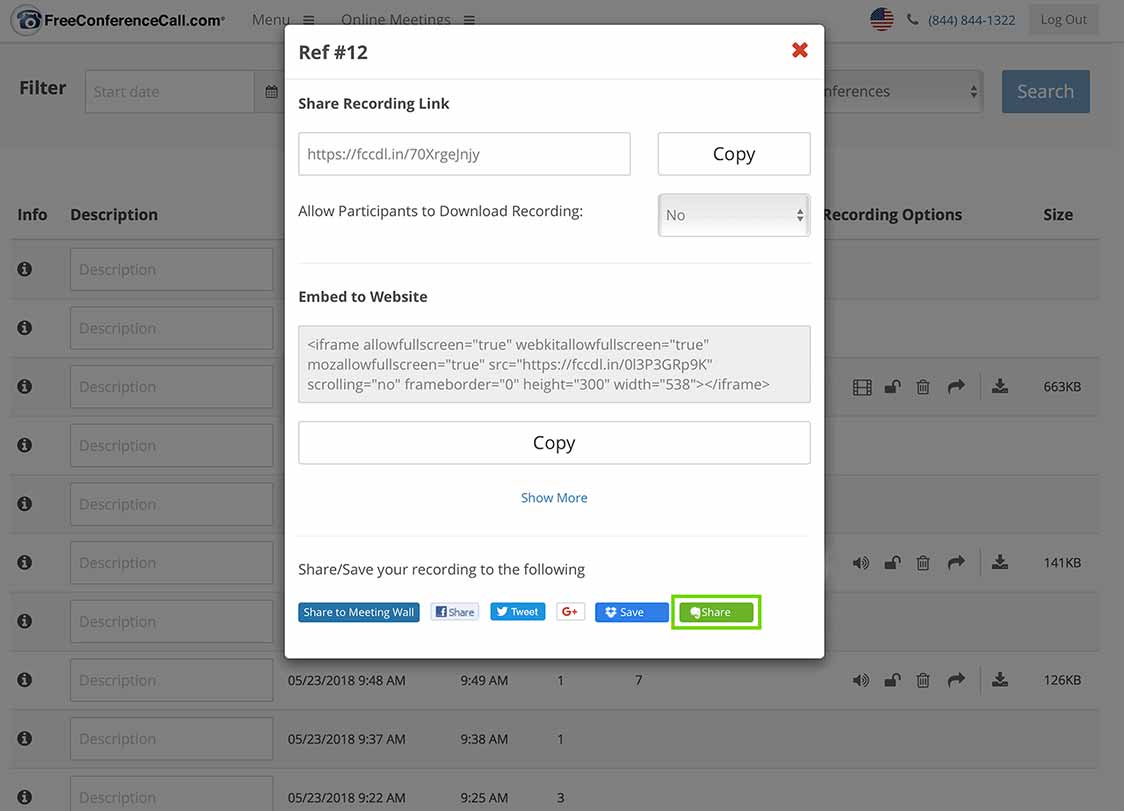 The new Note will include a link to your recording with the start and end date/time listed.
---
Note: To remove the integration, go to the Settings page (under the Profile tab) and click the x next to Evernote.