Available Apps
Take conference calls to the next level with these easy-to-use integrations.
Dropbox
Simply record a conference call, save it to Dropbox and share with other.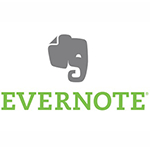 Evernote
Boost productivity by storing all conference call recordings to this application and instantly share those audio files with others.
FreeConferenceCall.com On the Go
The FreeConferenceCall.com App is a quick and easy way to have conference calls away from your home or office. Whether you want to present to participants around the corner or around the globe, this conference call app puts everything at your fingertips.
Download the FreeConferenceCall.com App for Android™, iPhone® , or iPad® today.