Audio Information
International Dial-in Numbers:
Host Information
Host Info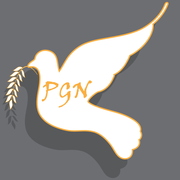 Rev. Kevin Raihala
Pure Gospel Network Inc.

Join us Thursdays at 1 pm central time while we record our next podcast. The Gospel Trail.
All participants are muted. In order to speak you must first join the queue where you will be selected by the host.  Join the queue by opening the app and selecting "Ask question" or by entering *6 on your dial-pad if you are calling via a phone line. Once in the queue you will be able to hear the hosts but will remain muted until addressed.