Audio Information
International Dial-in Numbers:
Host Information
Host Info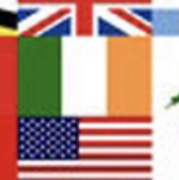 "Monday Night Live Call Starts 8:00PM EST USA Call 720 820-1500
International Call Numbers - Click Link Above
Listen Worldwide By Phone Or Online.
Prayer Request www.PrayerRequest.email
Phone Support (720) 820-1500
Click the play button in the radio box below to hear this ministry experience that will be available at 7:45 PM EST every Monday. All calls officially start at 8:00 PM EST. Each call is less than a hour long and ends with a musical selection. If your web browser cuts off before the end of the call refresh your browser and click the play button again. God Bless
This panel has been locked.