Audio Information
Online meeting ID:

goldylocksproductions
International Dial-in Numbers:
Host Information
Host Info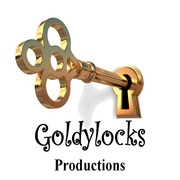 Goldylocks Productions
Shows are in Eastern Time Zone
Welcome to the Goldylocks Productions Switchboard.
Archived Shows are located at the locations/links listed below. (Scroll Down)
Goldylocks Productions is dedicated to provide professional internet Podcasts, Radio and TV Shows in the Spiritual, Metaphysical, Paranormal, Holistic Health & Wellness genres.
The Show Hosts are an Elite Team of Holistic Practitioners, Healers, Galactic Shamans, Psychic Mediums, Spiritual and Metaphysical Teachers that are powerful Lightworkers assisting in the ascension process by unlocking the consciousness of the listeners to restore Balance between Mind, Body and Soul.
Archived Shows:
FreeConferenceCall is an online meeting service designed for screen sharing, web conferencing, product demonstrations, webinars and more.