Audio Information
Online meeting ID:

ghopchurch2004
International Dial-in Numbers:
Host Information
Host Info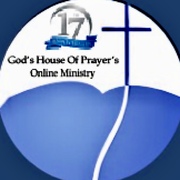 Sr. Pastor Roger T. Hayes Jr.

God's House Of Prayer
Non-Denominational Ministry
tel: 773-443-9007
Celebrating 17 Amazing Years!
Email: info@ghopchurch.com
ghopchurch.com
Bringing The Gospel of Jesus Christ to the hearts and minds of souls seeking Salvation. Our video conferences are designed to add limitless & accessible teachings of God's Word. We pray you'll join us for our online services, be blessed.