Audio Information
Online meeting ID:

canetwork
International Dial-in Numbers:
Host Information
Host Info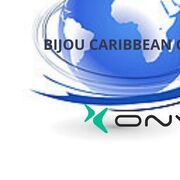 Bijou Caribbean Connect Mall Host
http://caribbeanconnectbiz.weebly.com
Office: 1-678-421-4855 US
Office: 1-868-397-5961 TT
Office: 1-678-856-3709 whatsapp
Bijou Caribbean Connect  is a mixture of a shopping experience and a service company with many departments. and an ehealth and fitness membership club all in one.
 We have created this "VIRTUAL  MALL" and HOSTING PLATFORM to connect with all of our clients to give them an almost real life online experience with great customer service. 

i
This panel has been locked.