Audio Information
Online meeting ID:

time4maine
International Dial-in Numbers:
Host Information
Host Info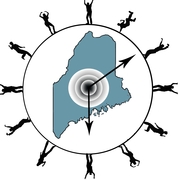 Time Initiative of Maine
(T.I.ME)
P.O. Box 75
Augusta, ME 04332
tel: (207) 385-4238
time4maine@gmail.com
Applying members and the public are welcome to join us for orientation in T.I.ME; dates are posted on the calendar below. This free conference line is also available for our members to use for group calls anytime. No download is required. Just dial in! For sharing screens, more help will be needed--just ask! Join T.I.ME at https://mainetime.timebanks.org today!