Audio Information
Online meeting ID:

thecomputerhealer
International Dial-in Numbers:
Host Information
Host Info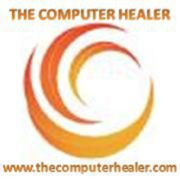 The Computer Healer L.L.C
Okemos, MI 48864
Call: 1-248-716-0788
care@chealer.com
The Computer Healer has specialized in on-site computer repair and support.  Keeping overhead low and operating efficiently,  we're able to offer top notch service at low prices.  Our specialists are  available 24/7, including on weekends and holidays.