Audio Information
Online meeting ID:

sharewealthfinancial
International Dial-in Numbers:
Host Information
Host Info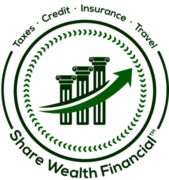 Accredited Business Builder - Tax Consultant
Certified Acceptance Agent - B.A.M. Network
WHENer - Global Business Developer - Advocate
Help@ShareWealthFinancial.com
* TAXES * CREDIT * INSURANCE * TRAVEL * LEGAL *
Tax Care Line: (678) 829-2273
Mail To: 121 E Crogan St, Unit 1705
Lawrenceville, Georgia 30046-1705
"Be better and do better than yesterday; so you can spread more and share more for tomorrow." - Chariss L Glover
This panel has been locked.
This panel has been locked.