Audio Information
Online meeting ID:

prophetdanielamoateng
International Dial-in Numbers:
Host Information
Host Info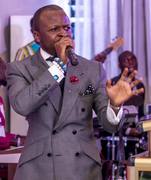 Daniel Amoateng Ministries
www.danielamoateng.net
info@danielamoateng.net
For Partner Care Line, dial: (844) 314-SEER (7337)
Daniel Amoateng is one of the most dynamic prophetic voices to this generation, firebrand and prolific prophetic preacher with an accurate and cutting edge prophetic mantle. He operates in a sharp word of knowledge, cutting across race. Daniel Amoateng Ministries is devoted to restoring destinies and raising leaders.