Audio Information
Online meeting ID:

mindmixradio
International Dial-in Numbers:
Host Information
Host Info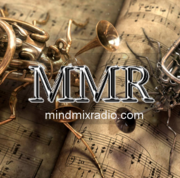 𝕄𝕚𝕟𝕕 𝕄𝕚𝕩 ℝ𝕒𝕕𝕚𝕠
🏴
📻
ммя

ร
тυdiσ 2
Welcome to:  
ƈɨʋɨƈֆ ʀɛֆʊʀʀɛƈȶɨօռ,
ALT NEWS Reel Report,
MMR meetups.
Guests: (605) 475-4904 Access: 862252#
PRODUCER: mindmixradio@gmail.com
Site: http://mindmixradio.com 
LiveStream: https://tinyurl.com/mindmixradio
Tips:  paypal.me/mindmix
Cascade MT 59421 
Studio tel: (406) 219-4142 (text)
support@freeconferencecall.com
WELCOME. You're listening to Mind Mix Radio. This call may be recorded. Please mute your mic if you are not a scheduled show participant or guest. www.freeconferencecall.com FreeConferenceCall is an online meeting service designed for screen sharing, web conferencing, product demonstrations, webinars and more.