Audio Information
Online meeting ID:

facmeet
International Dial-in Numbers:
Host Information
Host Info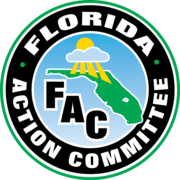 Membership Conference Line
TO JOIN:
Dial in with the number shown on the left -OR-
From your PC or smart device (Android or iPhone), click the link on the left (Join Online Meeting).
Florida Action Committee (FAC) intends to educate the media, public, and legislators with facts versus myths about people required to register. FAC works to reform the laws and registry in Florida.

With Unity Comes Change!