Audio Information
Online meeting ID:

excelprays
International Dial-in Numbers:
Host Information
Host Info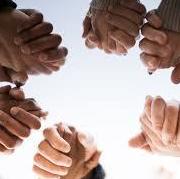 Excel Church
P.O. Box 3951
Cuyahoga Falls, OH 44223
Text PRAY to (330) 403-8088
https://church4all.org/prayer-requests/
Please join us on Saturdays at 10 am when we cover our church in prayer. Excel Church is a non-denominational, multi-cultural church in Akron, Ohio teaching individuals how to function according to their God-given purpose so that they may excel. Visit church4all.org to learn more.