Audio Information
Online meeting ID:

cyrellys
International Dial-in Numbers:
Host Information
Host Info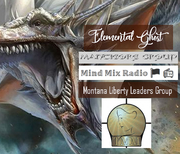 WELCOME.  You're listening to Mind Mix Radio.  This call may be recorded.  Please mute your mic if you are not a scheduled show participant or guest.
www.freeconferencecall.com  FreeConferenceCall is an online meeting service designed for screen sharing, web conferencing, product demonstrations, webinars and more.