Audio Information
Online meeting ID:

bergermichele2005
International Dial-in Numbers:
Host Information
Host Info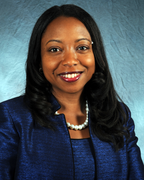 Michele Tracy Berger is a professor, a creative writer,
a creativity coach and a pug-lover.
Her short fiction, poetry and creative nonfiction has
appeared, or is forthcoming in Glint, Thing, Flying South, Oracle: Fine Arts Review, Carolina Woman, Trivia: Voices of Feminism, MsThe Feminist Wire, Western North Carolina Woman, various zines and anthologies. 

In 2017, her sci-fi novella, Reenu-You was published by Book Smugglers
Publishing.
Her award winning blog, 'The Practice of Creativity' was featured in Southern Writers Magazine. She teaches workshops on writing and creativity.