Audio Information
Online meeting ID:

717-021-182
International Dial-in Numbers:
Host Information
Host Info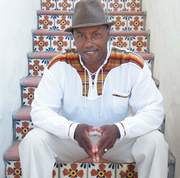 The Magic Behind the Mitote
A powerful teaching about the mystery of consciousness transformation in sacred ritual.
You will learn. We will discuss.
1. Life healing through conciousness shift.
2. The experience of lucid dreaming.
3. Ongoing after effect of the Mitote.
4. Visionary experience without hallucinogens.
This Mitote experience Is a profound shamanic challenge in the desert. It is designed to facilitate foundation shifts in one's life. The effect and reverberations of the Mitote are usually felt even weeks after the Mitote event.

 

For over ten years I have performed as a Mitote Master for many. These Mitotes occurred successfully in various natural a