Easily share meeting instructions within Slack teams.
Step 1: Install
Click Add to Slack to start the installation.
---
Step 2: Sign in to Slack
Enter the domain for your Slack account.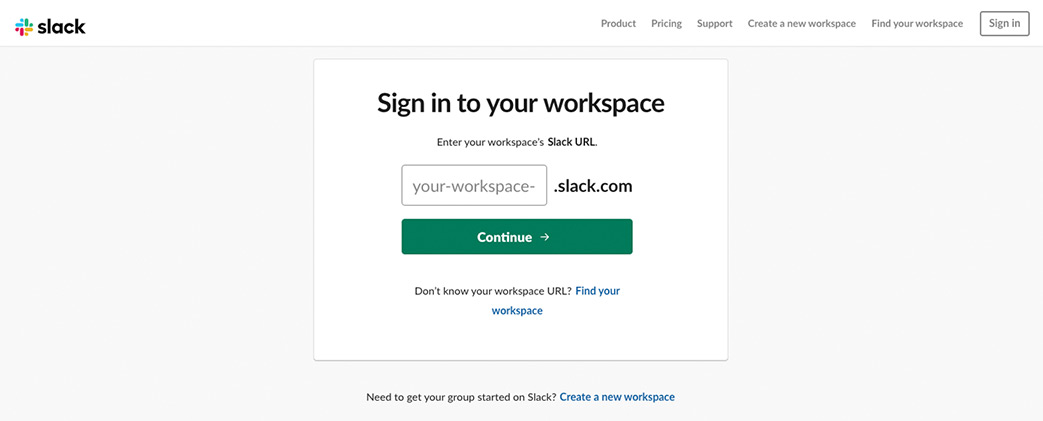 Sign in with Slack email and password.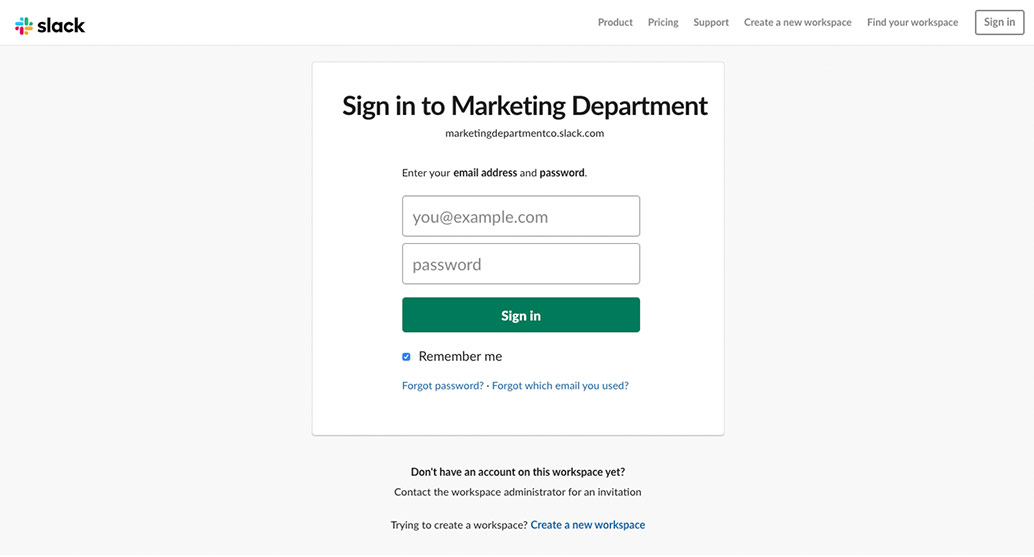 ---
Step 3: Allow Access
Click Authorize to allow Slack to access your FreeConferenceCall.com account.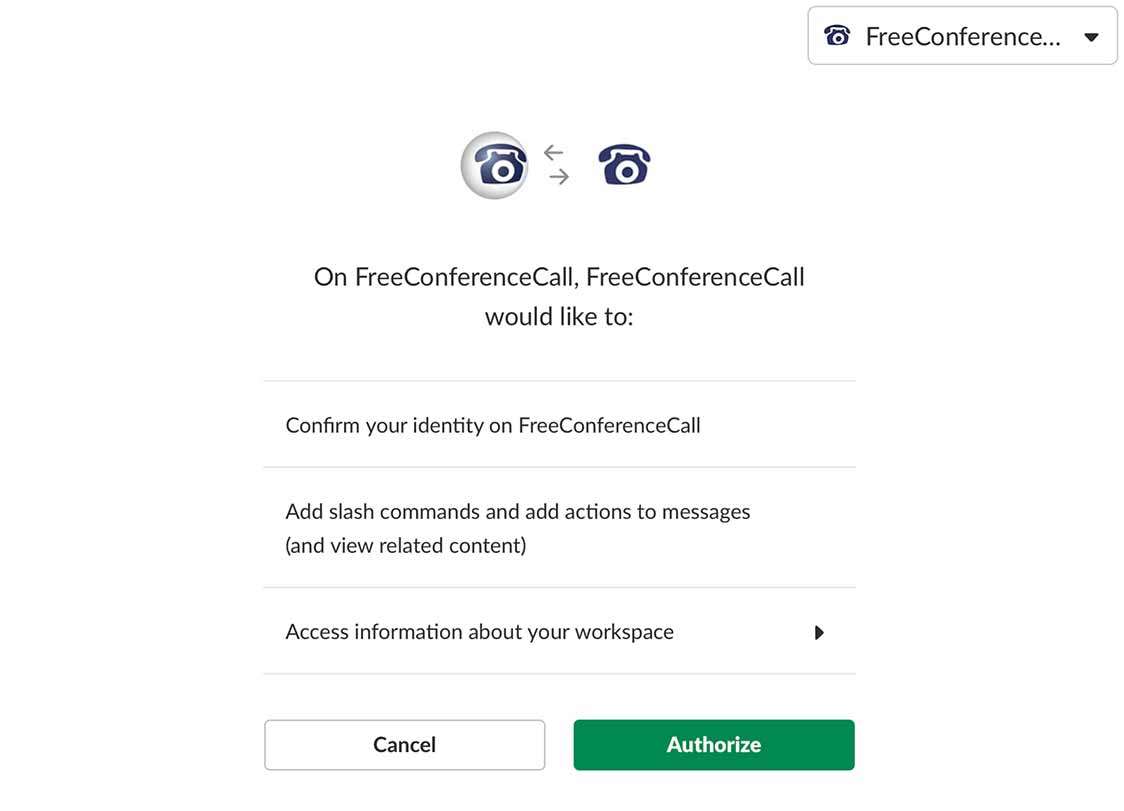 ---
Step 4: Slack
Your Slack account will appear in the browser.
Type /freeconferencecall and click Enter.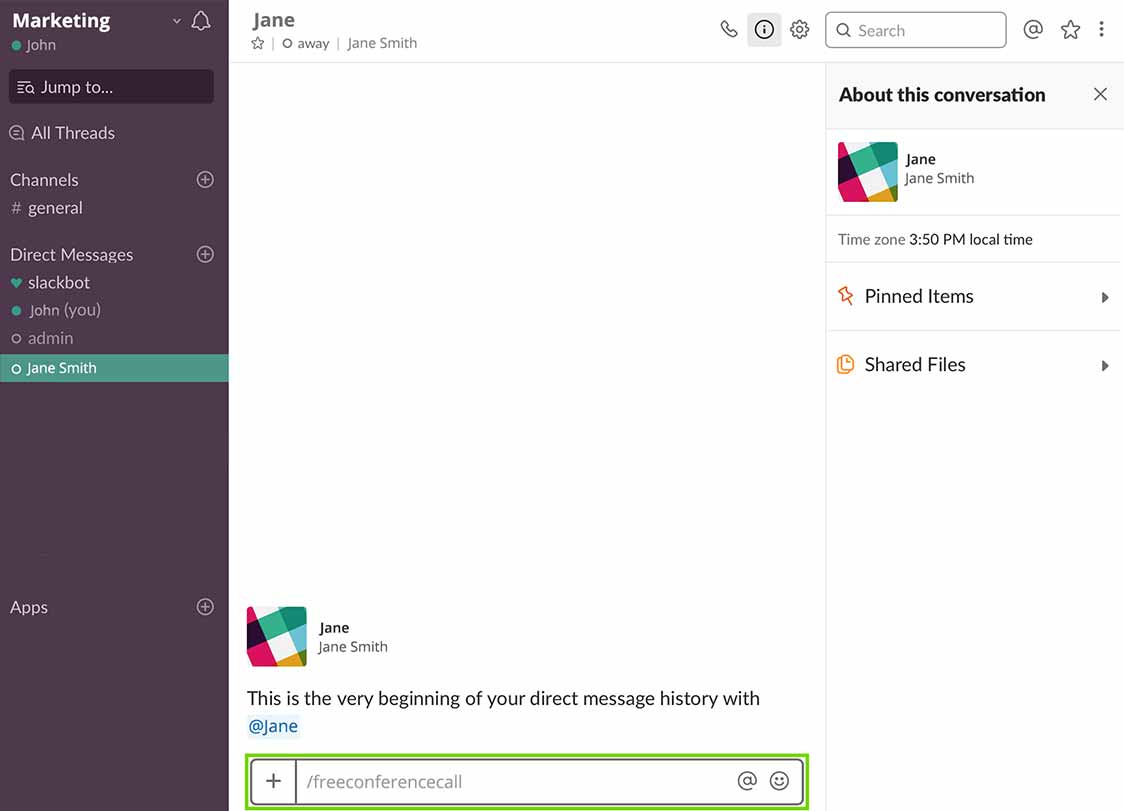 ---
Step 5: Allow Access to FreeConferenceCall.com
Click the link to log in to an existing account.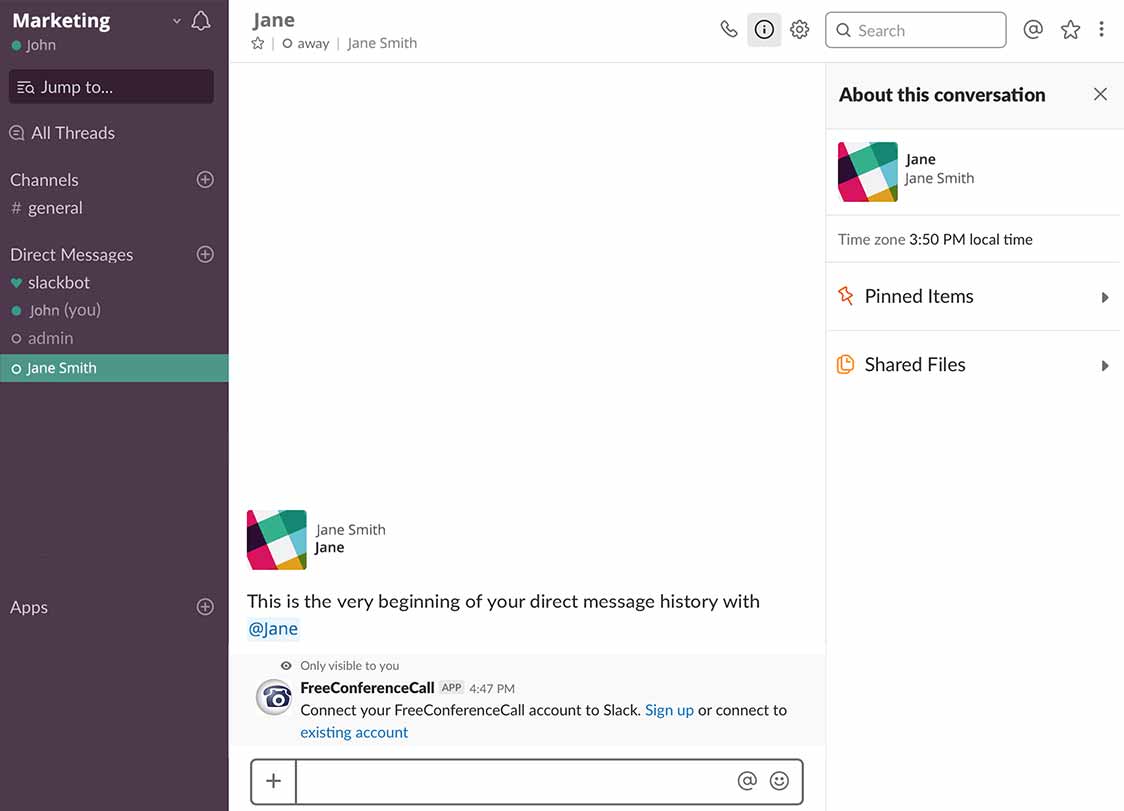 Log in with your FreeConferenceCall.com email and password.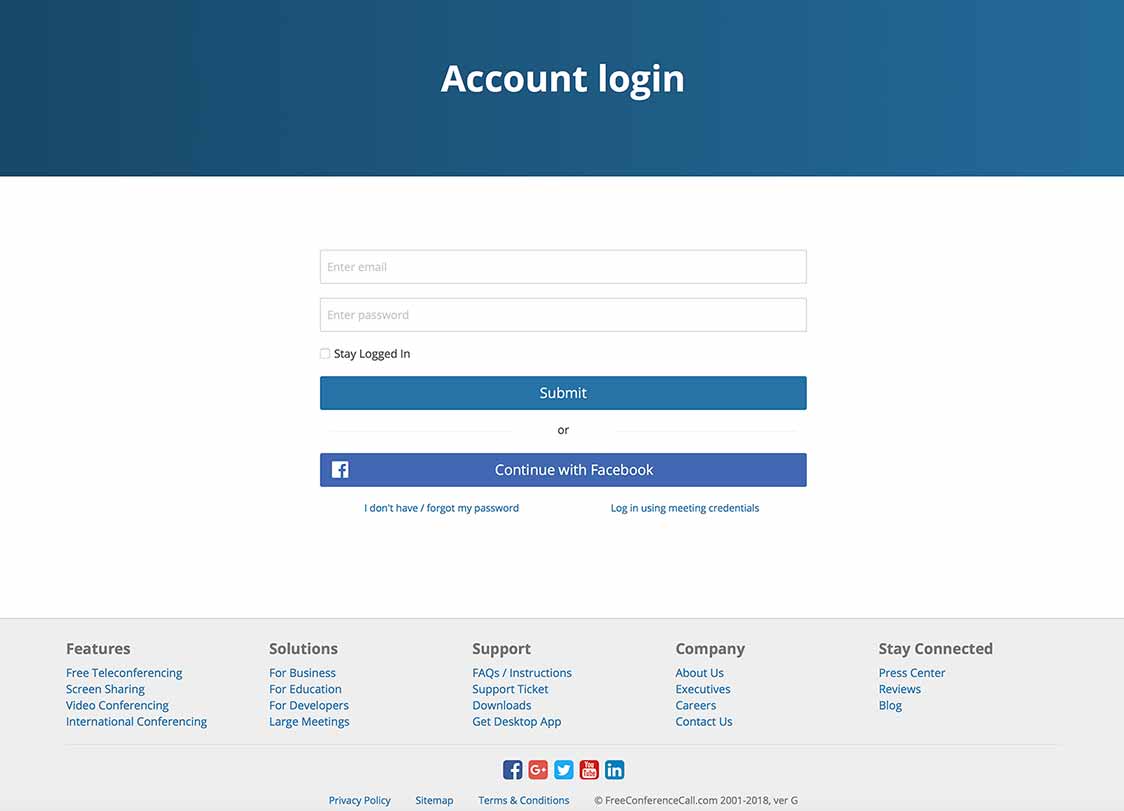 Click Connect to Slack to allow FreeConferenceCall.com to access the account.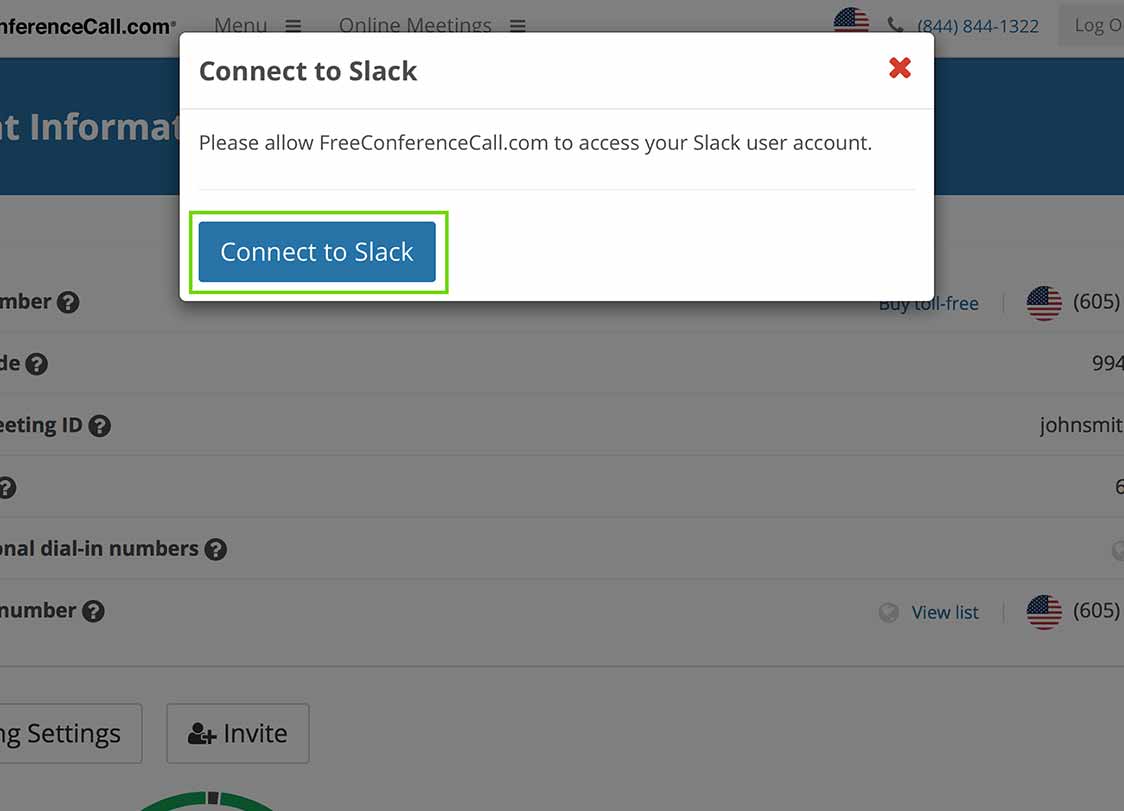 Allow FreeConferenceCall.com access to Slack. Click Authorize.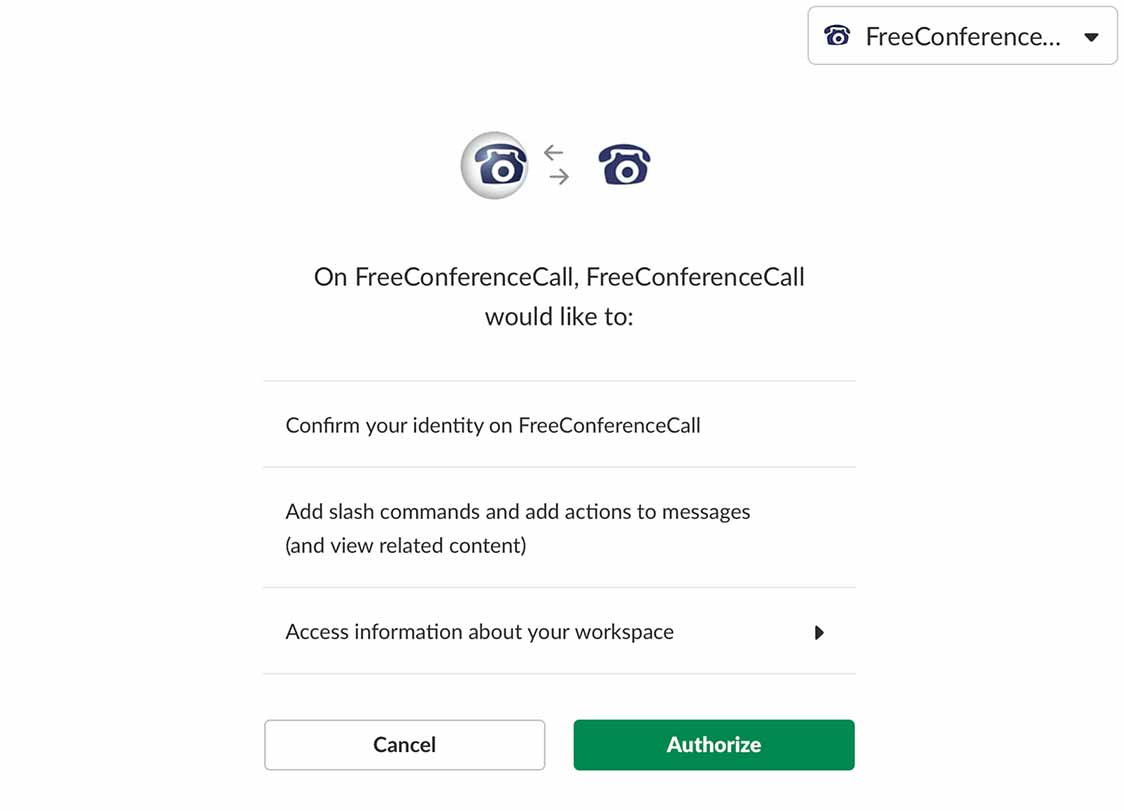 A notification will appear to verify the integration.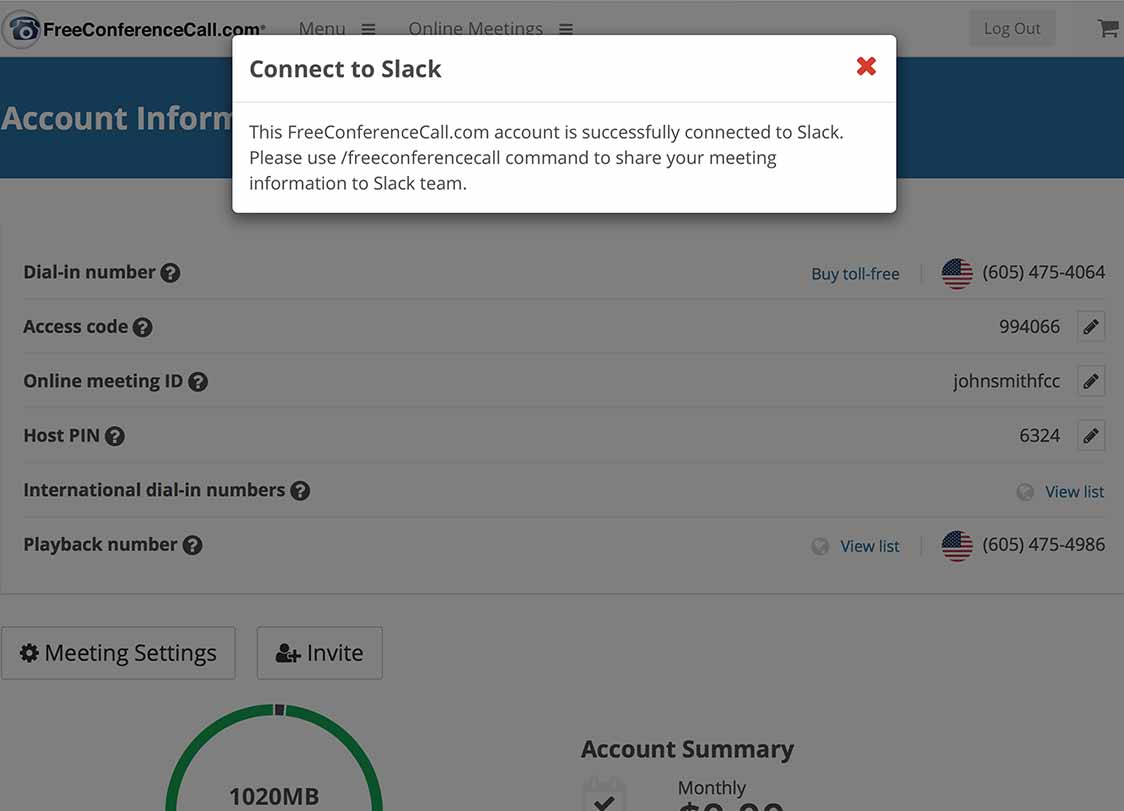 ---
Note: To remove the integration, go to the Settings page (under the Profile tab) and click x next to Slack.