Audio Information
Online meeting ID:

nkbc2030
International Dial-in Numbers:
Host Information
Host Info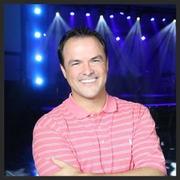 Joseph Emmert
North Knoxville Baptist Church
217 W. Oldham Avenue
Knoxville, TN 37917
joe@nkbc.us
(865)525-8677
NKBC.US
This is the Online Meeting & Conference Call home of North Knoxville Baptist Church and Pastor Joe Emmert. For more information about our church family visit us at NKBC.US or search NKBC.US on Facebook or Instagram. 

NKBC: "ADVANCING THE KINGDOM"