Audio Information
Dial-in number:

(857) 357-0254
Online meeting ID:

fafcconline
International Dial-in Numbers:
Host Information
Host Info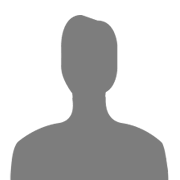 This Group's Meetings are on hold, please check "GoToMeeting" Link directly above for other online meetings.
==================================
FreeConferenceCall.com/Support FAQ
Some "Browsers" may require a download. Try "Chrome"
If using a mobil device you may need to install the APP
To join with Web Viewer (no download necessary): 1. Open the online meeting link in a browser to load Web Viewer. 2. On the Web Viewer pop-up window, enter your name and email address and click Join Now. 3. Click Phone and/or Camera on the Meeting Dashboard then follow the prompts to connect with audio and/or video. You will be placed on hold until the next participant arrives.
To provide general anonymity there is no Host sign-in.
Individuals that would like meeting anonymity:
Call-In, block you number per your Provider instructions;
On-Line, use an Anonymous email and Name
*Everyone enter's the meeting unmuted Please mute
Dial-In *6 to mute and unmute
*On-Line use the Microphone Icon
(after choosing mic and speakers the icon will be red)
On-Line participants please keep you camera off
There is no screen sharing for the meeting
LINKS:
If possible open in seperate Tabs:
Suggested Meeting Format with Basic Readings
Additional reading:
The Twelve Promises of Families Anonymous
Purchase at FamiliesAnonymous.org

#1015 Today A Better Way (TBAW)
#1019 The Twelve Step Workbook
Mail your Seventh Tradition donation via check or money order to:Families Anonymous, 701 Lee St., Suite 670, Des Plaines, IL 60016
Or call;Telephone US: 800-736-9805
Fax:1-847-294-583
Telephone INT: 847-294-5877
Other Info:
*Please mute when you are not speaking, and turn off any electronic devices that may interrupt the meeting. To maintain confidentiality and anonymity, please be in a location away from nonparticipants, and do not record the meeting.
*To be recognized by the leader, please click on Chat tab on the right side of the screen. Type an exclamation point and hit Return.
Announcements:
*Several Cell Phone Providers have changed their nation-wide calling plans, and have started charging customers per minute to dial most free conference calling phone numbers. This charge affects all free conference calling services, not just FreeConferenceCall.com
============================================
support@freeconferencecall.com
FreeConferenceCall is an online meeting service designed for screen sharing, web conferencing, product demonstrations, webinars and more.