Audio Information
Online meeting ID:

fafcconline
International Dial-in Numbers:
Host Information
Host Info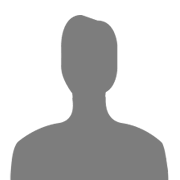 Hello!
================================
FreeConferenceCall.com/Support FAQ
Some "Browsers" may require a download. Try "Chrome"
If using a mobil device you may need to install the APP
To join with Web Viewer (no download necessary): 1. Open the online meeting link in a browser to load Web Viewer.
2. On the Web Viewer pop-up window, enter your name and email address and click Join Now.
3. Click Phone and/or Camera on the Meeting Dashboard then follow the prompts to connect with audio and/or video. You will be placed on hold until the next participant arrives.
Announcements:
*Several Cell Phone Providers have changed their nation-wide calling plans, and have started charging customers per minute to dial most free conference calling phone numbers. This charge affects all free conference calling services, not just FreeConferenceCall.com
================================
support@freeconferencecall.com
FreeConferenceCall is an online meeting service designed for screen sharing, web conferencing, product demonstrations, webinars and more.